Our goal is to create opportunities for people to gather and make art together, and exchange ideas and inspiration.
Commonly, people will say "oh, but I'm not an artist." Artists and people who do not identify as artists are all welcomed and encouraged to join! We strive to create an opportunity for exploration of ideas in a non-judging, non-striving, in the moment way.
Do you know of a business who would like to host or sponsor a free art event?
Below is a Calendar that will soon have Local Free Art Events.
See https://www.facebook.com/artistsmakingart/ for the most up-to-date events!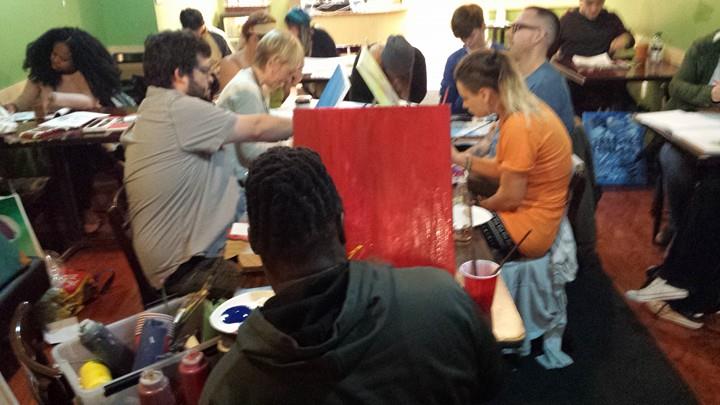 April 2021
M
T
W
T
F
S
S
1
2
3
4
5
6
7
8
9
10
11
12
13
14
15
16
17
18
19
20
21
22
23
24
25
26
27
28
29
30